Lake Erie Smallmouth Bass Charters
Lake Erie is one of the finest smallmouth bass fisheries in North America. Serious anglers from all over the country come here to experience some of the biggest, most thrilling bites around.
There's nothing like the feeling of a 5-lb. smallmouth with an attitude on the end of your line – and 5-lb. bass are not uncommon on Lake Erie!
When you come smallmouth bass fishing with Nibble This Charters, Captain Randy maximizes your time and fun catching these beautiful bronzebacks. Bring your cameras – there will be LOTS of pictures with some of the prettiest and most athletic fish our great lake has to offer.
Don't miss out on this once in a lifetime fishing adventure!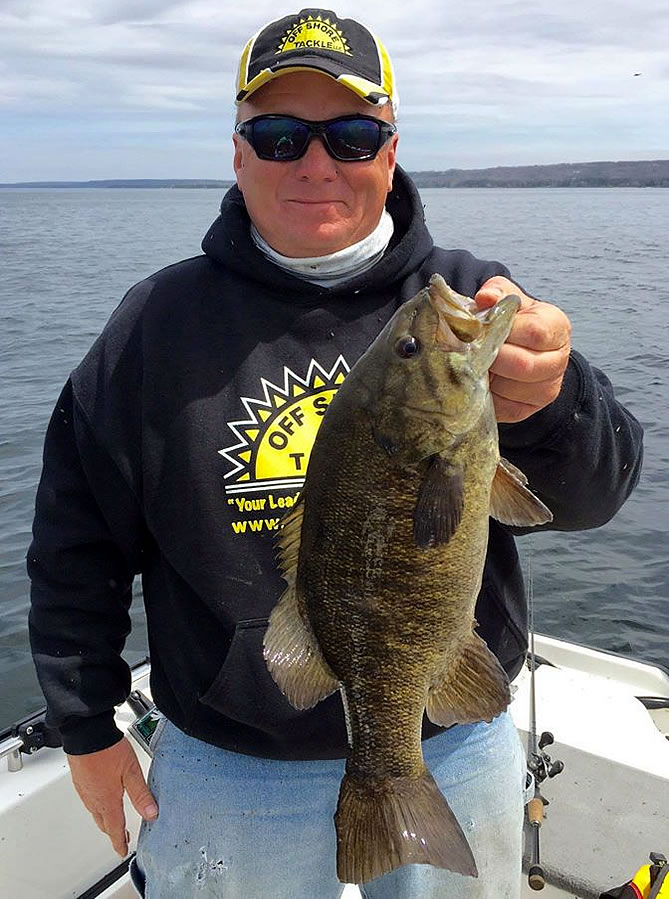 Lake Erie Smallmouth Bass Fishing Charters
Six(6) Hours Dock to Dock
For 1 or 2 Anglers =
$450